Visual Instructions
We recommend that you request accommodation emails by the end of week 2 each quarter. Since reasonable notice of accommodations is required, accommodation requests after week 8 may not be actionable until the following quarter.
You can log into a11y.dartmouth.edu here, or you can find the link in DartHub.
Please note: Depending on your approved accommodations, you may need to review and electronically sign one or more e-form agreements (which pop up in a gray box) before you'll be able to request accommodation emails.
how_to_request_accomodations_updated_09.17.2020.jpg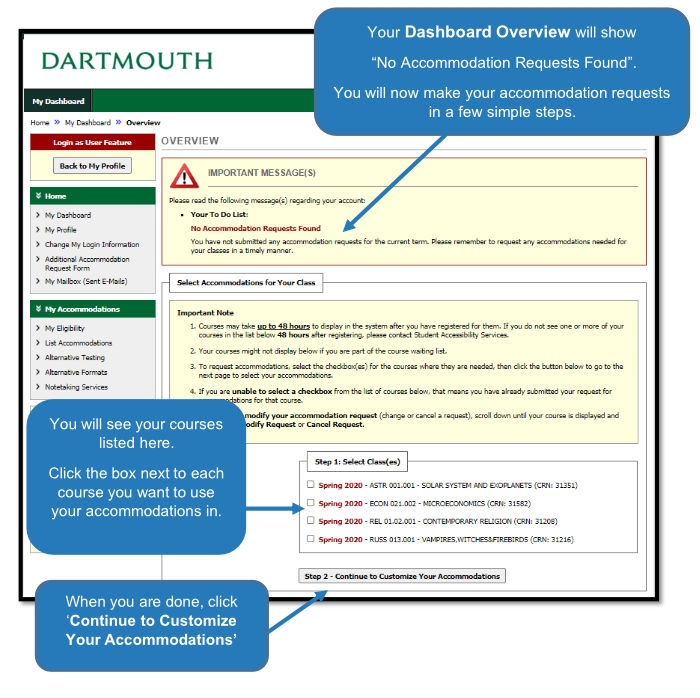 how_to_request_accomodations_updated_09.17.2020_2.jpg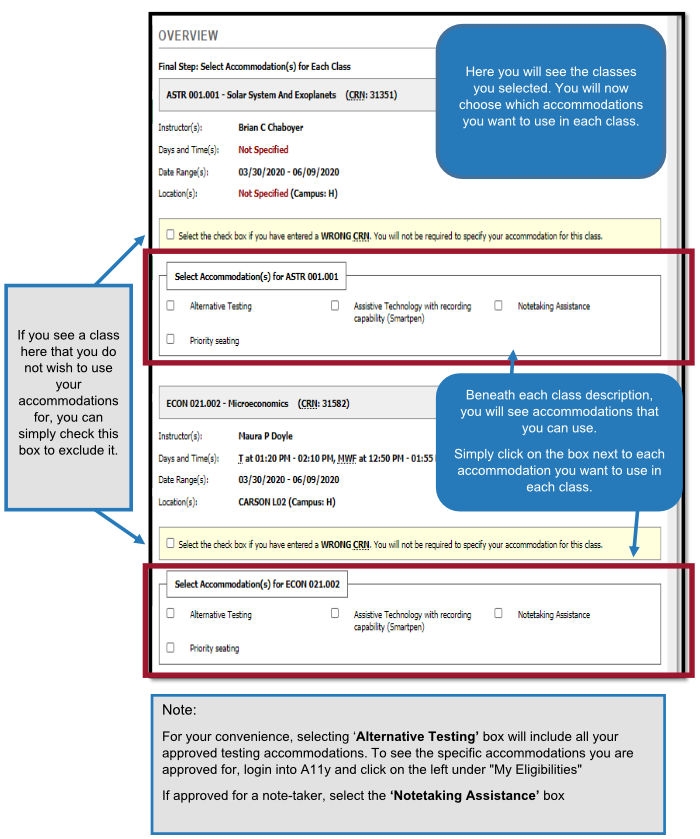 how_to_request_accomodations_updated_09.17.2020_3.jpg