STUDENTS
Kourtney Bobb
kourtney_bobb.jpg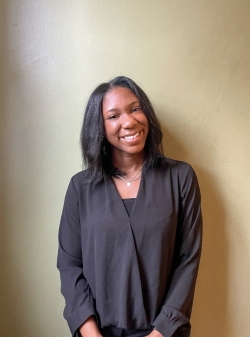 ​​​​
My name is Kourtney and I am a '25 majoring in Chemistry and AAAS. As a leader in organizations like the Afro-American Society, the Dartmouth Black Student Athlete Alliance, Black Girls are Magic, and Delta Sigma Theta Sorority, Inc., I appreciate having the opportunity to serve and impact my community in a meaningful way. I especially enjoy creating spaces for Black students to feel a sense of belonging, fostering unity across the diaspora, and serving as an advocate for us to define what Black Joy means to us.
Tanaka Chikati
tanaka_chikati.jpeg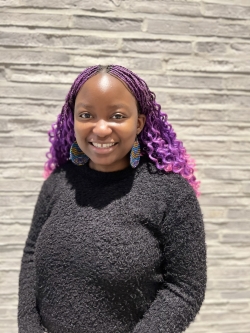 I am a Zimbabwean musician, passionate about African music and instruments, especially traditional instruments. With colonization came cultural erasure, and I'm working to reclaim my musical culture and traditions. I do this by playing the mbira, an instrument tied to my ancestors. I was featured on a Google Arts and Culture exhibition, and I hope to release some music in the next couple of months.
John C. Ejiogu
john_c._ejiogu.jpg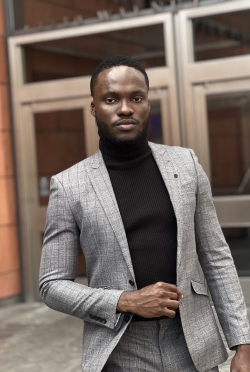 John is a member of the class 2023, studying economics, chemistry, and music. As a black student at Dartmouth, he is a part of the Sadie Alexander Association (for minorities studying economics), the Dartmouth African Student Association and the Soyeya African Dance Troupe. A recipient of multiple academic/research grants and awards, John continues to foster black excellence here at the College. He also is very easy to chat to and is keen on creating community for black students here at Dartmouth. In his free time, John enjoys styling fashion outfits and listening to music.
Joy Enaohwo
joy_enaohwo.jpeg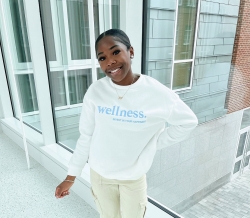 Hi, my name is Joy Enaohwo and I am a sophomore from Union, NJ. My intended major is economics and I am still figuring out what my minor will be. I am apart of the track& field team and specialize in the short sprints. There are two organizations that I am involved with on campus, Women In Business and the NAACP. As a board member of the NAACP, I serve as the associate secretary and am a member of the Associates Program in WIB. I look forward to Black Legacy Month and I am excited to celebrate black culture with my peers.
Micah Green 
micah_green.jpg
I am a '25 who plays football for Dartmouth who is currently pursuing a B.E in mechanical engineering modified with aeronautics. I am a board member of Dartmouth Black Student Athlete Alliance and I also frequent events for NSBE and the Men of Color Alliance (MOCA). Some of the most memorable experiences I have had at Dartmouth were the SEOUL-FOOD and DBSAA barbecues because of how well it fostered a sense of community and belonging. I am very excited to see what Black Legacy Month brings to Dartmouth this year!
Chara Lyons
chara_lyons.jpg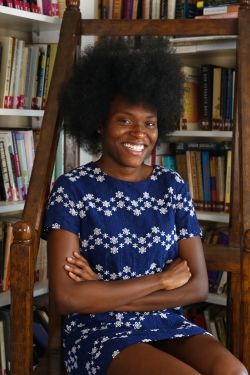 ​Chara Lyons has thrived to make her voice heard and to encourage others through various collaborations and conversations. She is a researcher, radio show host, equestrian, spoken word artist, mentor, and apart of the Hill Winds Alumni Society. Before Dartmouth started off in collaboration with the nonprofit the YWCA Lead Brooklyn, where she mentors high school students and helps with programming in her local community that supports survivors of domestic violence. 
During the pandemic she co-founded with five other students the scholars of finance dartmouth chapter. Chara hosted her radio show rediscover wonder which focus on navigating college as a person of color. She was seen last fall 2021, at the BUTA showcase poetic healing with the rest of her co-producers, creating an environment where people of color can be themselves and feel black joy radiate. She recently interned this summer with a tech startup that creates opportunities for people of color and women in technology, where she was the first black intern at the company. She just spent an abroad term in Ghana connecting with the land of her ancestors from Grenada and those across the African diaspora. She hopes to deafen the threat of health disparities within her local community Far Rockaway Queen and increase the access to higher education for those within her Clara Barton High School. 
 ​
Denva Nesbeth
denva_nesbeth.jpg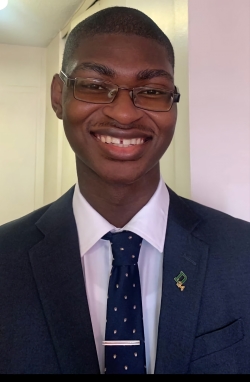 Denva Nesbeth, Jr. is a '24 studying Mathematical Data Science with an intention to minor in FILM & Media Studies. He is the Vice President of the National Society of Black Engineers (NSBE) chapter on campus. He was previously involved in the Sustainability Action Program and a research assistant with the Augmented Health Lab.
Shania Smith 
shaniasmith.jpeg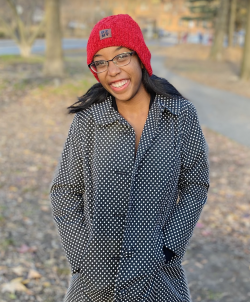 Hi! I am Shania Smith, a 23' that hails from Brooklyn, NY. At Dartmouth, I study politics, philosophy and economics as a government PPE major, as well as Music and Chinese language minors. Throughout the years, I have especially found joy in cultivating inclusive, uplifting and thought-provoking spaces for underrepresented communities, serving as an executive board member for DACC, a student mentor and summer fellow for FYSEP, a HOP Fellow, an OPAL ambassador, and a musician in Dartmouth's jazz orchestra. Outside of these involvements, I worked for an education tech start-up, conducted independent research with Dartmouth's music and philosophy departments, and took part in the Rockefeller Center's leadership programs.