About Carnival
1_1.png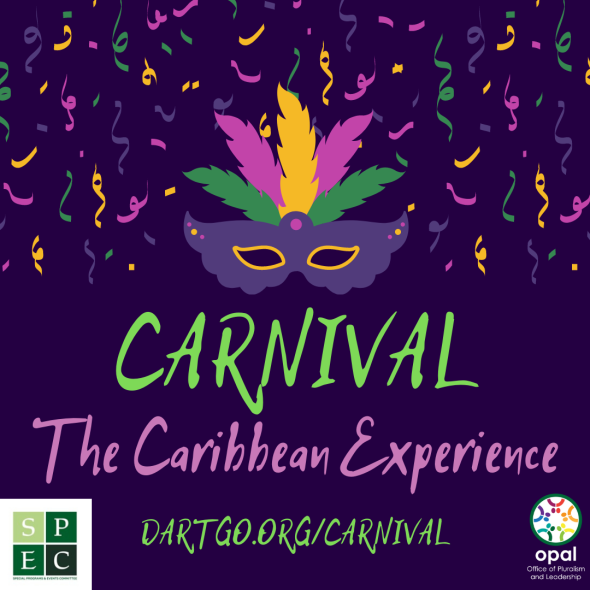 Carnival: The Caribbean Experience is a recognition and celebration of the many cultures across the 13 nations and 700 islands of the Caribbean. These events center Caribbean students throughout planning and execution, while introducing the larger Dartmouth community to the food, music, and movement of Caribbean culture through social connection.
This year's theme, Carnival: The Caribbean Experience, recognizes that there is no one way to celebrate Carnival.  From J'ouvert or "break day" in Jamaica at the beginning of Lent to Crop Over in the summer on Barbados or to one of the many other celebrations, each country and each island has a unique take on Carnival. Students have worked hard to bring their experiences of Carnival to life right here in Hanover.
These events are planned and executed by a student committee, led by co-chairs Shayne Miller '22 and Toni Fabian '25.