Visit the ASC!
asc_-_whats_happening_at_the_asc.png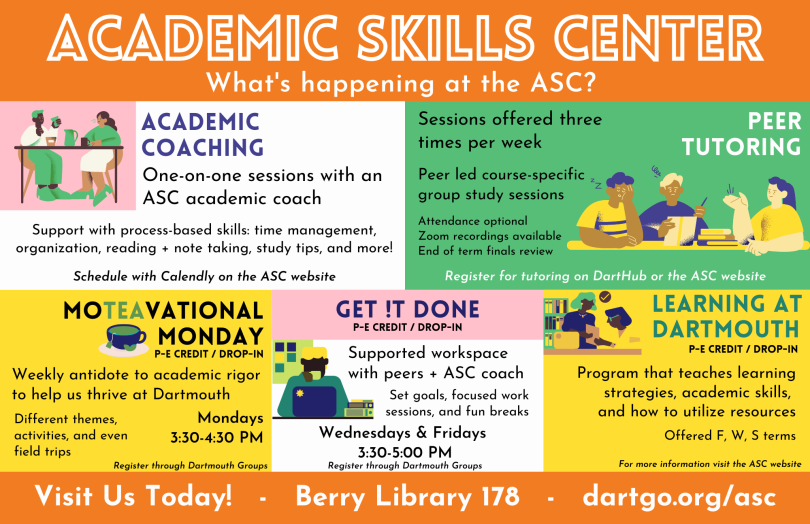 We offer programming every day of the week to support students in navigating their academic journeys at Dartmouth. Learn more about Academic Coaching, Peer Tutoring, and Learning at Dartmouth through exploring our website.
Everything you need to know about MoTEAvational Monday and Get It Done can be found below.