Visit the ASC!
asc_-_whats_happening_at_the_asc.png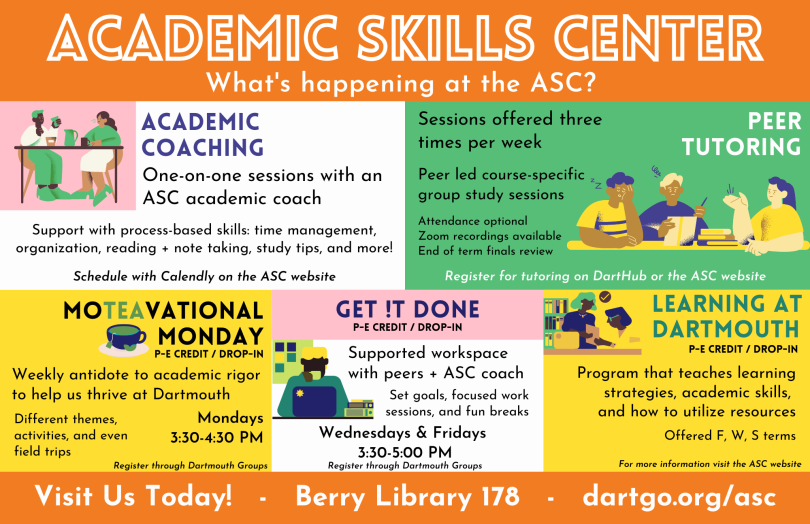 We offer programming every day of the week to support students in navigating their academic journeys at Dartmouth.
Monday - Friday:
Learn more about Academic Coaching and Peer Tutoring through exploring our website.
Mondays:
MoTEAvational Monday
3:30pm-4:30pm
Register through Dartmouth Groups
Tuesdays & Thursdays:
Learning at Dartmouth
4:30pm-5:45pm
Register through DartHub
Wednesdays & Fridays:
GET IT DONE!
3:30pm-5:00pm
Register through Dartmouth Groups