Humans of Dartmouth
Photo of student taken by Humans of Dartmouth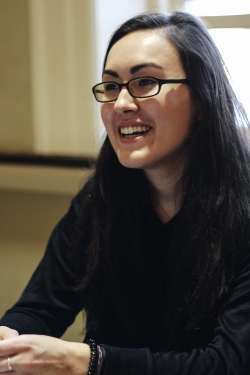 Humans of Dartmouth is an organization supported by the Tucker Center that aims to tell the stories of members of the Dartmouth community through pictures and words. We interview students, staff, and faculty members to learn about their personal experiences and gain their perspective on a variety of issues. Through these conversations, we collect quotes and photographs that we publish on the Humans of Dartmouth Facebook and Instagram pages. Each conversation gives us a compelling glimpse into the life of an individual at Dartmouth.
Open to all class years and experience levels, Humans of Dartmouth is a great way to meet new people and connect with others through meaningful conversations. During a normal term, we would walk up to random people on campus and ask if they would like to be interviewed. The interviewer asks open-ended questions that lead to authentic conversations and encourage the interviewee to open up about their lives. The photographer takes pictures of the interviewee to capture their image as they speak. Afterwards, we post a photograph and a particularly interesting or meaningful quote from the interview on our social media pages.
This term, due to the pandemic, we will be conducting virtual interviews through Zoom. Interviewers and interviewees sign up on a Google form and are then matched with each other for the virtual interviews. The process is the same, except the quote is published with a photograph that the interviewee submits of themselves. Although these conversations are virtual, the content is just as genuine and the things we learn about our fellow Dartmouth community members are just as impactful.
Below is an example of a Humans at Dartmouth interview:
"I think I want to be someone that's consistent.  Somebody that you can reach out to when they need someone.  Again, I think that at Dartmouth especially, we all have so much going on we oftentimes get stuck in the Duck Syndrome, where everybody's paddling furiously beneath the surface but happens to look okay in their daily life and kind of pull off that they're doing alright, and I think it's really important to have those people in your life that you can turn to and say:  "Things aren't okay!  This is a hard day," or if you ask them how you're doing, you can be really honest.  And I really hope that I'm the kind of friend that is that way, and the kind of person that if you have plans with, will definitely be there, and takes time out of their day to do something special for you."
human_of_dartmouth_5.2021.jpg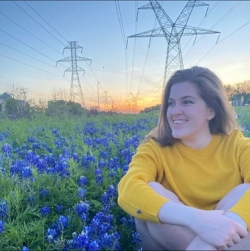 One thing that I've been working on being more proud of with myself is the fact that I'm autistic and learning to identify the ways in which I move through the world that's different from people around me. Not necessarily changing that to try and fit the neurotypical norm, but it's almost like everybody's playing on the same game board but everyone has checkers and I have chess pieces. It's not necessarily about pretending that they're checkers or pretending that the board should look the same for everybody, but just learning how to use those differences and play to my strengths with it."
humans_of_dartmouth_1.jpg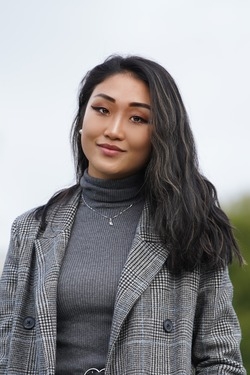 "I've been very passionate about combating mental health issues, as I feel like it's super relevant to what's going on right now, not just at Dartmouth, but across the US and across the world. Covid has really impacted people's mental health, including mine. When I was struggling with it, and when I was seeing my close friends struggle with it, was when I really realized that something needed to be done regarding the situation. So that's why I wanted to take the initiative to start a mental health startup to help low-income students at Dartmouth pay for their psychiatric fees, their therapy fees, their medication, whatever it is that they need.
I think one of the biggest things is mental health just still has such a large stigma around it. I feel like a lot of people are like 'we can't see, it's not there,' which is why I think it's super important for people our age to take a stance on it because just because it was the case in the past doesn't mean that it has to be the case in the future. So that's one of the biggest motivations for me to start this startup. And another thing is I genuinely believe in humane treatment of mental illnesses and I think that it should be accessible, no matter your socioeconomic status."
humans_of_dartmouth_3.jpg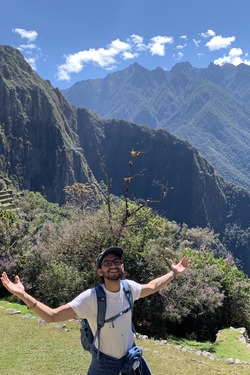 "Yesterday was possibly one of the best days I had at Dartmouth. I woke up kinda late, borrowed some skis from a friend, and skied all day. We came back and signed up for a Hood museum tour. Then I got off a waitlist for a hike, thought "Why not? Let's just do it", did that, got back, rushed to a thesis meeting and finished the night with good friends. From start to end that day, I didn't do any work and I didn't feel guilty about it. I was very spontaneous and honestly, compared to freshman year, I am happy about the mindset I have right now. I spent so much more time than I needed on trying to be a perfect student, my career plans, and comparing myself to who I was in high school. Sophomore summer though, I had this peak, this moment where I realized, "I finished half my Dartmouth Career, and it was 'nice'. Was that all I had to say?" That summer I just decided "oh, I think I want to quit half of everything I'm doing" and used that time and energy to take a walk randomly on a weekday or be more spontaneous with my friends and it ended up being amazing. Anyway, I definitely think I had a frustrating start to Dartmouth, but once I found my true friends, things shifted into place. Right now, I'm in my senior winter, pretty much done with my major, have a job in SF, and now I'm just chilling, enjoying the outdoors, and salvaging these last weeks with friends and family. I'm going to miss this place."
humans_of_dartmouth_4.jpg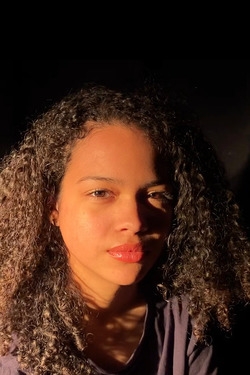 "Well when I was a sophomore, I took Cinema of Black Protest and I read Assata Shakur's autobiography. She was a Black panther and she was imprisoned for allegedly killing a cop. She broke out of prison and she's currently living in Cuba and she's on the FBI's most-wanted list.
Reading her book really radicalized me. It was sophomore year and I was like what the hell is anticapitalism? I didn't know what radical politics were especially growing up in Hialeah where everyone's Cuban and everyone's Republican. I thought I was liberal when I got here and then I read that book and I was like, this world is full of so much violence and it's radical just to love somebody. I learned that really accepting people and fighting for just their human rights is radical and it shouldn't be. Fighting for someone to have housing should not be radical. So, after I read Assata's book, I just felt so moved by someone who's been really neglected and who has been really attacked and how they can still be committed to the revolution and still have so much to give."
Contact Humans of Dartmouth@Dartmouth.edu for more information or visit https://www.facebook.com/HumansofDartmouth/ and our Instagram @humans.of.dartmouth .