Current Graduate Fellows
Adrianna De La Torre
adrianna_delatorre.jpg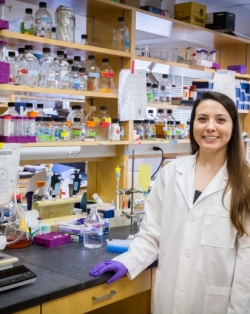 Adrianna is a PhD candidate in the Molecular and Cellular Biology program at Dartmouth. She is from California and completed her undergraduate studies in Psychobiology at UCLA. She currently works in the Chang Lab and in the Biochemistry & Cell Biology Department and is working on developing nanoparticles to target cholesterol regulation/metabolism as a potential therapy for Alzheimer's disease. Adrianna has been involved with the E.E. Just Program since 2015 as a Graduate Fellow and has enjoyed mentoring undergraduate students interested in pursuing careers in STEM.
Lessley Hernandez
lessley_hernandez.jpg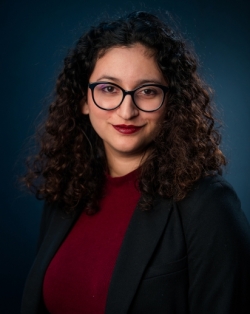 Lessley Hernandez is Salvadoran American and considers Houston, Texas home. Lessley received her BA from Dartmouth class of 2020, where she fell in love with Computer Science and was an Undergraduate E.E. Just Fellow. As an EE Just Undergraduate Fellow, Lessley researched El Salvador's youth digital citizenship and mapped the disparity of food access and farmworkers' food insecurity in the United States. Now she is pursuing a master's degree in computer science at Dartmouth. She is currently working in the XDiscovery Lab under Dr. Xing-Dong Yang to design accessible technology. As an E.E. Just Graduate Fellow, she's looking to form community and mentor the E.E.Just Community and help them along in their journey in STEM.