2021 Celebration
opal_graduation_2021.png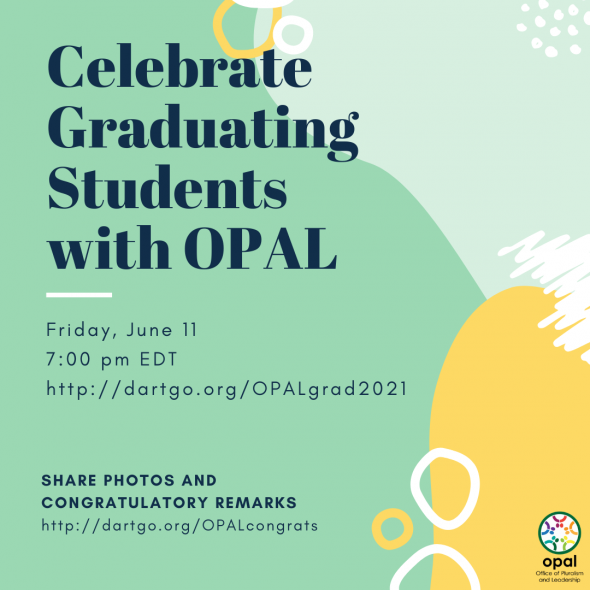 Friday, June 11th at 7PM EDT
Link: https://dartgo.org/opalgrad2021 (will redirect to the webinar on 6/11)
Zoom link will also be posted here closer to the date.
Please join the Office of Pluralism and Leadership in celebrating this year's graduates!
This year's virtual celebration will include student speakers from each OPAL community, remarks from Vice President for Alumni Relations Cheryl Bascomb, the presentation of community awards, and a slideshow of graduating students!
Student speakers: Carolina Almonte, Mac Battle, Selin Capan, Olivia Goodwin, Ameena Razzaque