2023-2024 ISPAs
Rhett Williams 

img_3107.jpg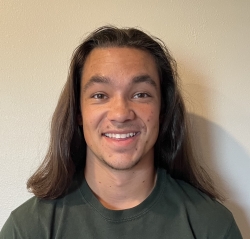 Jolynn Tripi


69e3d9e5-11d6-40e9-a31e-89a0449aeb45.jpeg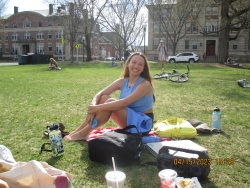 Hey guys! My name is Jolynn Tripi, I'm a 26 and I am super excited to be one of your ISPAs for this school year. I am part of the Tlingit Tribe of Southeast Alaska but I was born and raised in Portland, Oregon. I plan to major in Neuroscience on the pre-health track as well as minor in Native American and Indigenous Studies. Making sure that each one of you has an enjoyable first-year experience at Dartmouth is important to me. If you have any questions about neuroscience or pre-health feel free to ask me. If you have any questions about coming from a city to Hanover, New Hampshire ask me. If you have any questions at all ask me and I'll make sure I find you an answer. Make sure you are taking time to yourself and destressing throughout the year. I can't wait to get to know you guys better!!! 
Leora Deperry

leora.jpg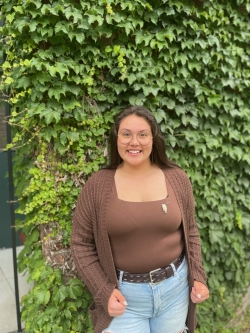 Boozhoo, I am Leora DePerry, a '26 here at Dartmouth. I come from the Red Cliff Band of Lake Superior Chippewa, on the shores of beautiful Lake Superior in Northern Wisconsin. I am a big family person; coming from a big family, I am the oldest of 10 kids, so I have a lot of experience giving words of wisdom and being a shoulder to lean on. I am super excited to be an ISPA because it allows me to fulfill that caregiving duty I miss so much on campus. I can be a mentor and someone that the younger Indigenous students can trust and come to with any questions or concerns. I want to be someone they are not afraid to approach and know I am on this learning journey with them. I am very grateful for the position and can't wait for all the fun we will all have.
Perciliana Moquino

img_0017.jpeg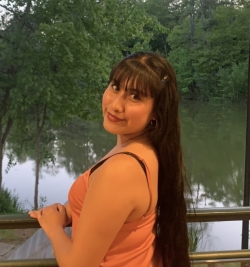 My name is Perciliana Moquino, I am from the Pueblos of Kewa, Cochiti, and Ohkay Owingeh in NM. I'm a sophomore hoping to major in Environmental Studies and minor in Native American/Indigenous studies and Public Policy. Some of my most precious memories at Dartmouth include being with my friends, being in classes focused on climate policy, and in the organizations I am a part of. Including Dartmouth Alliance for Children of Color and NAD, this year as the NAD Ivy Native Council Representative. While here, I hope to be a part of the class of '27s growth, help in any way I can, while also being a friend, and someone who they can always share their indigeneity and whole self with, just as my own ISPA did for me.
Javier Alicea-Santiago

img_6954.jpeg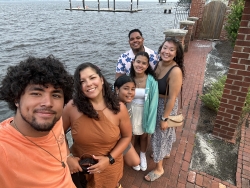 Hello! My name is Javier Alicea-Santiago, I am a '26 from Orono, Maine. I am an enrolled member of the Penobscot Nation on the Indian Island Reservation. I'm currently on the Pre-Med track, with an intended major of Neuroscience and a possible minor in Spanish and/or NAIS. I applied to be an ISPA because I wanted to play a more active role in creating a great community for all NADs, especially the incoming class of '27s. The NAD community is a very special environment, and I can't wait to do my part in carrying on the legacy of NAD classes before me!
Amedee Conley-Kapoi

amedee.png
 

Aloha! ʻO wau ʻo Amedee, a ʻo Kaua koʻu inoa kapakapa. No Hāmākuapoko, Maui mai au.  Aloha wau iā ʻoukou! Hauʻoli a hoihoi wau no kēia huakaʻi ma ke kula nui ʻo Dartmouth! 

Hiiiii! I am Amedee, but my nickname is also Kaua to family and friends. I am from Hāmākuapoko, Maui. I love you all so much already! I am so happy and excited to witness all of your journeys through Dartmouth College!  Already, you all have inspired me with your aloha, courage, kindness, intelligence, and mana (power). I hope to share and build upon those energies as we move together throughout this school year!